AWARD THE EVENT - FISH SHOOTING TOURNAMENT - FREE TO PLAY – WIN 20.000.000 CHIPS 16/09
AWARD THE EVENT - FISH SHOOTING TOURNAMENT - FREE TO PLAY – WIN 20.000.000 CHIPS 16/09
18/09/2023
| Admin
| Views: 14
Dear all members,
The event "
FISH SHOOTING TOURNAMENT - FREE TO PLAY – WIN 20.000.000 CHIPS
" at 20h on 16/09/2023 has ended. Thank you for joining the event with ADMIN.
Congratulation to the 4 Best Users for playing the event and getting rewards: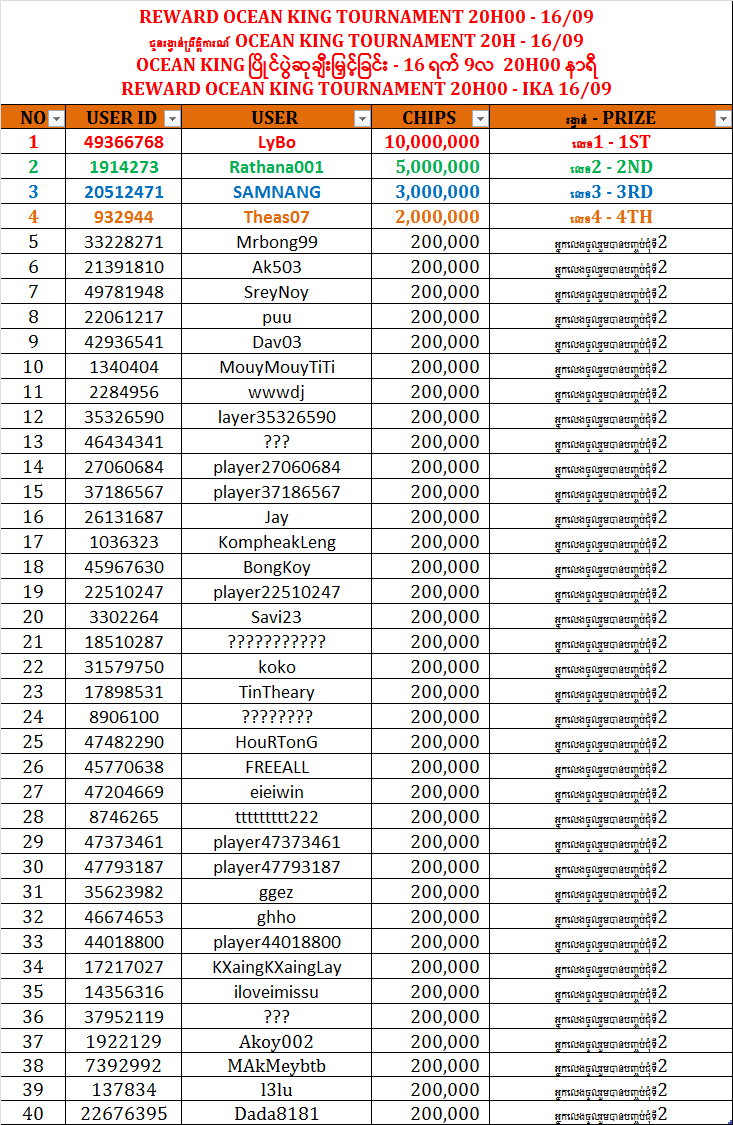 Any user who didn't get the reward from the event Fish Shooting Tournament can join the event next week!
The prize will be given after ADMIN has announced the result. Our ADMIN decision will be the last decision.